It is said that the LED bulb has several chips connected in series on the glass substrate, and then the packaging is stopped. The LED bulb has the characteristics of small current and high voltage, which effectively reduces the heating of the LED and the cost of the driver, and has outstanding advantages. The LED lamp process usually consists of encapsulating 28 0.02 W 1016 LED chips in series on a 28 mm long and 1.5 mm diameter glass substrate and then stopping the fluorescent glue on the top of the mold to complete it. The LED lamp operates at a current of 10 mA, a voltage of 84 V, a power of 0.84 W, a luminous flux of 100 lm and luminous efficiency of 120 lm / W. If matching the red chip, the color rendering index can reach 95 or higher and has the excellent photoelectric performance. Our company provides high-quality festoon lighting.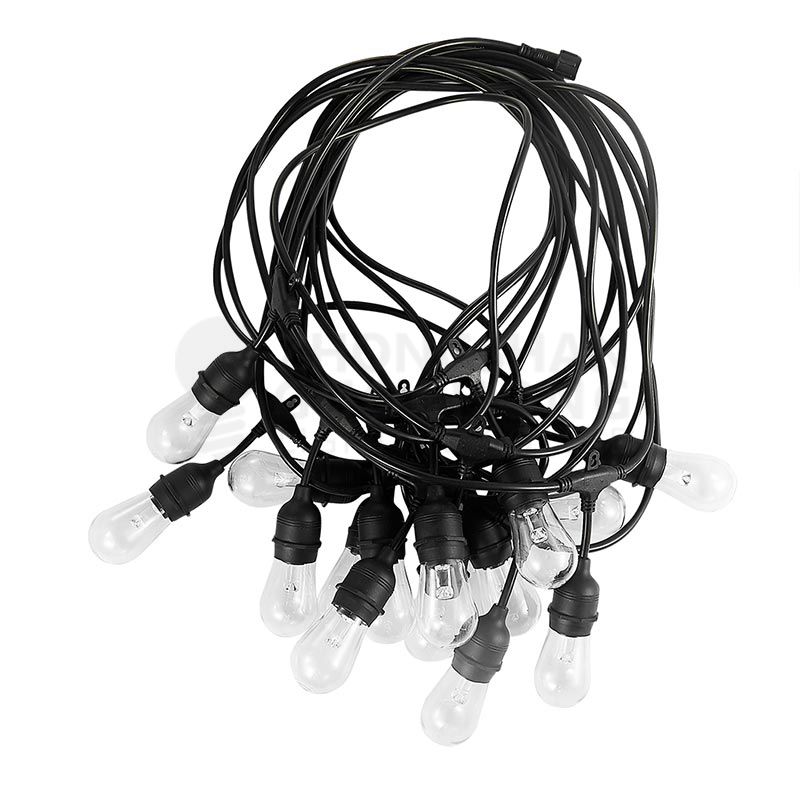 Observing the heat dissipation material, the LED bulb must have good heat dissipation performance, because the bulb of the LED lamp will generate heat during the lighting process. The heat-dissipating material of the bulb is high-quality ceramics, followed by plastic-coated aluminum, and then plastic. Please choose a ceramic bulb when purchasing, and the effective contact area between the light source board and the radiator connection area is narrow, thereby promoting heat conduction. Try not to consider using plastic to reduce the possibility of danger.
LED bulbs can be mixed with seven colors by three colors of red, green, and blue, and the mixed colors are solid colors so that colorful and dynamic changes can be achieved. The electro-optical energy conversion with DC drive and very low power consumption are close to 100%, and compared with traditional light sources, the same lighting effect can save more than 80% of energy. It is a complex product that successfully integrates computer technology, network communication technology, image processing technology, embedded control technology, and so on. Therefore, it is a digital information product.
The above information is provided by UL string lights manufacturer.